Smelling = Your Not Selling?
Are You a Real Estate Agent in the Atlanta area Looking for Permanent Answers to Remove Cigarette  Smoke, Pet Urine, and Other Difficult Odors In Your Property Listings? No matter if you represent the sellers, buyers, or both we have a solution for you and them. 100% Guaranteed, ANY ODOR EVERY TIME. Make Sure Your Clients New Home Smells New!
Odor Removal Solutions For Realtors:
When your Real Estate Clients need these important odor removal services, why not offer them one that works and can Guarantee 100% odor elimination with no chemical residue or harm to the structure? The same product is used to Sterilize and Reset The White House after chemical threats of Anthrax were present. Realtors all over Atlanta are using Stink Stomper's Odor Removal Services "Total Home Reset" as a tool to close properties with unwanted odors, mold and or smoke damage.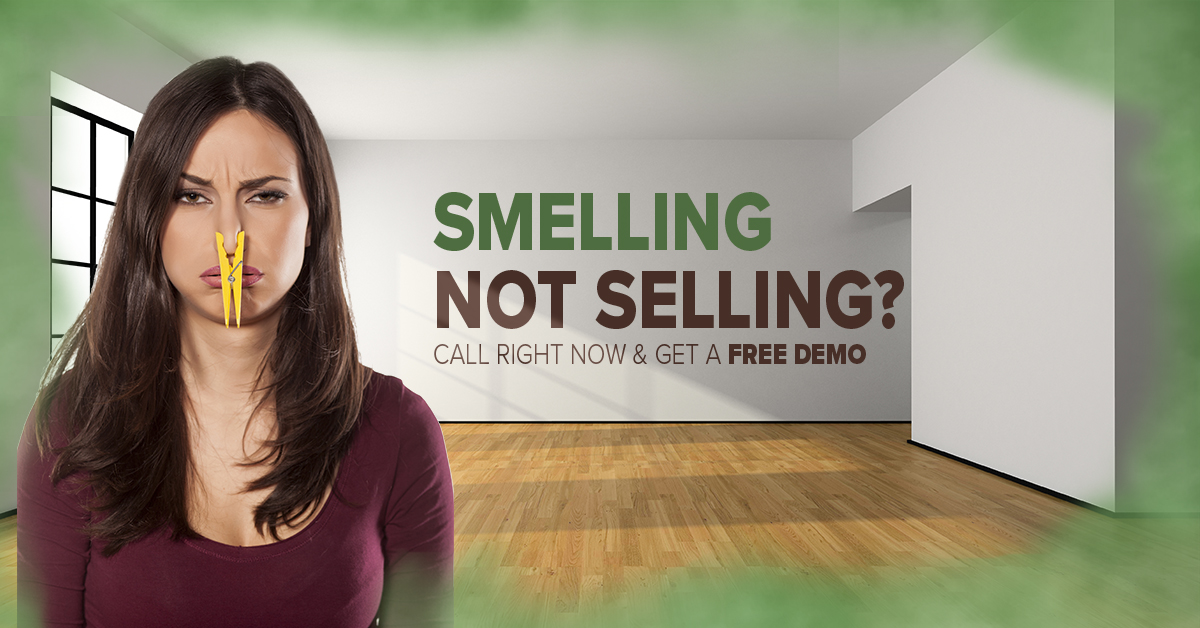 We would like to offer you and your customers our TOTAL HOME RESET.  Are your customers purchasing a home that another family has lived in?  Do they want to live in that previous family's dirt and funk? This is where the Stink Stomper system can help by deodorizing and sanitizing their new residence.
We never mask odors, we REMOVE them.  ANY ODOR EVERY TIME.   We offer a TOTAL HOME RESET to our Real Estate Professionals.  Stink Stompers TOTAL HOME RESET includes the following.
We Remove all existing odor from the home with our organic gas system.

We Eliminate many viruses and bacteria. Including Ebola, C diff, Hepatitis, Herpes simplex (HSV) Giardia, MRSA and much more.

We clean and treat all the air ducts, furnace, and cooling system in the home.

We clean all carpet with our organic, dry carpet cleaning system.

We clean all Tile, hardwood or other floor covering in the home.

We clean all bathrooms, kitchens, baseboards, light fixtures, fans etc. in the home.

We clean and remove all debris from the dryer vent and any other vents in the home.

We remove any unwanted residents (bed bugs, carpet beetles, fleas, ticks, spiders, and others.

We can include garages and sheds.
We want all of your home purchasing clients to move into a clean, fresh, odor and virus free environment.  We guarantee theirs and your TOTAL satisfaction 100%.  We will accomodate any move in schedule.
Whether the odor is airborne or has penetrated textiles, floor coverings, even wall coverings and paint, we can remove them all …Permanently!
Just a few of the odors that with Stink Stompers Odor Removal Systems are, well…Stomped out!
Smoke  (All forms INCLUDING Cigarette, cigar and fire damage)
Cooking odors (burnt meat, and curry)
Urine and Feces (animal or human)
Dead Body (animal or human)
Skunk and other stinkers
stinky teenager smell ( we have all had one, been one, or known one)
Old Folks Smell (you know what I'm talking about)
Narcotic odors (Marijuana, meth, cocaine, heroin, opium, hashish & many others)
Gas, oil & other petroleum odors
New paint and carpet odor
Rotten food
With Stink Stompers there is literally no odor too strong or funk too nasty for us to remove.
We SOLVE PROBLEMS so you can SELL HOMES FAST! You will love working with us and so will your clients!
 
CALL OUR SMOKE REMEDIATION HOTLINE FOR
A FREE INSPECTION & QUOTE
(404) 500-7928